Custom Cat Astronaut Portrait Products
Are you ready for a cosmic adventure?
Dive into a world of creativity and imagination with our stunning custom astronaut portraits and merchandise. Discover the magic of the universe right at your fingertips and bring the cosmos to your doorstep. 
Transform Your Space
With our custom canvas prints, you can turn your living space into an interstellar wonderland.
Buy Now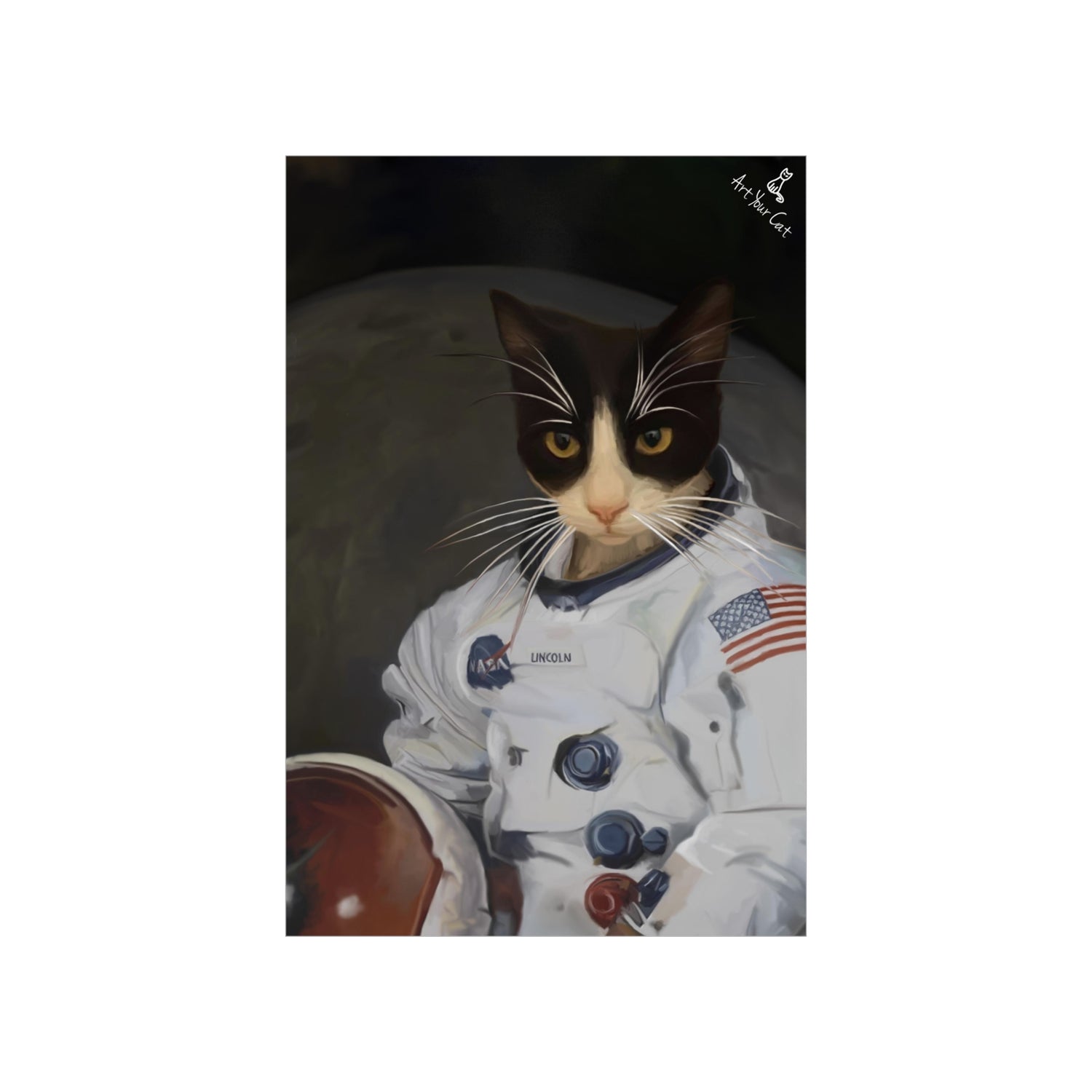 The Purrfect Explorer
Embark on a cosmic journey with this feline astronaut and their adventures!
Explore Today
Express Your Unique Style
Our exclusive astronaut-themed posters, sweatshirts, t-shirts, and pillows are designed to reflect your personality. Stand out from the crowd with these eye-catching, one-of-a-kind pieces that show off your love for space.
Wear the Cosmic Cat
These purrfectly designed shirts let you join the ranks of space-faring felines!
Shop Now
Meow the Final Frontier
Join the feline space odyssey in these comfy and cosmic sweatshirt designs.
Get Started
Why Choose Us?
Handcrafted Artistry

Our team of talented artists meticulously creates each portrait, ensuring it's a true masterpiece.
Tailored Just for You

Your portrait is customized to your preferences, ensuring it's a perfect fit for your unique style.
Premium Quality

We use top-notch materials to ensure that your canvas prints, posters, sweatshirts, t-shirts, and pillows are long-lasting and vibrant.
Easy Ordering

Our user-friendly platform makes it a breeze to place your order and bring your space-themed dreams to life.